Current Projects
Maybole Castle

Maybole is the historical capital of the ancient region of Carrick, South Ayrshire. Maybole Castle is a category 'A' listed Scottish tower house dating from the 16th century and the oldest occupied structure in the town.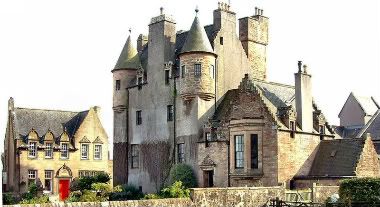 SBPT have recently assisted The Maybole Castle Community Trust in carrying out an Options Appraisal to asses which options are physically best suited and financially viable for the adaptive reuse of Maybole Castle as a community enterprise.
The Appraisal process has provided MCCT with an updated understanding of the building's significance and its current condition. In addition this study has allowed the group to gauge local opinion on the building and assess which uses would be supported within the region. The outcome of the appraisal was that an evolving project using a number of uses as suggested by the community consultation could be accommodated within the building. The next step is for the MCCT to produce a solid business case to support progression of the project.
The full team for the Options Appraisal are Robert Potter and Partners Architects (Ayr), Doug Wheeler Associates, Morham and Brotchie Quantity Surveyors (Edinburgh), Hodgins Smith Partnership Engineers and the District Valuer Office (Glasgow). The project is being funded by Ayrshire LEADER programme, Architectural Heritage Fund, South Ayrshire Council and RIAS Scottish Community Projects Fund